27 avril 2023
Université Laval receives Construction recognitionof the Dimensions: equity, diversity and inclusion Canada program
Université Laval is proud to announce that it received recognition for the Construction phase of the Dimensions: equity, diversity and inclusion Canada program. Dimensions is a recognition program created by the federal government to help drive a deep cultural change in EDI in the postsecondary research environment.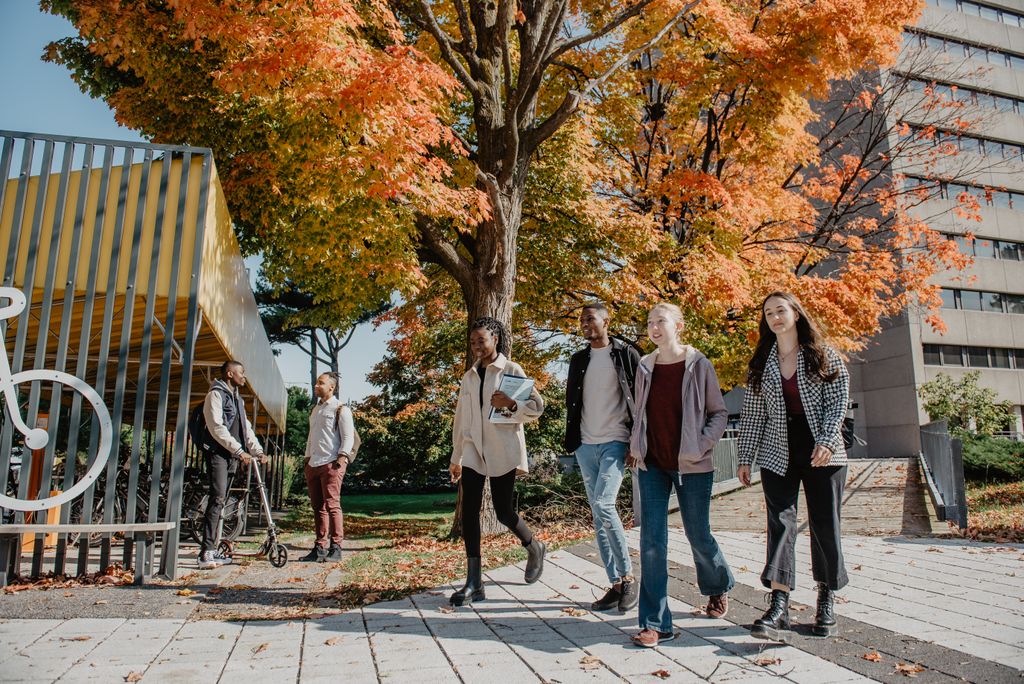 "This recognition demonstrates the University's commitment to strengthening its culture of inclusion at all levels, individually and organizationally, in both research and teaching," said François Gélineau, Vice Rector, International Affairs and Sustainable Development, who is also responsible for equity, diversity and inclusion at the Université Laval.
The recognition of the Dimensions program reflects the University's commitment to creating a respectful environment that ensures the well-being of its community. By carrying out concrete actions and measures co-constructed with the members of its university community, the University is taking the necessary steps to strengthen its culture of equity and inclusion and to mobilize its members towards the principles of EDI.
Université Laval is the only institution in Quebec to be recognized by this program," said Université Laval's Rector, Sophie D'Amours. We are very proud to have co-developed the Dimensions recognition program with 16 other postsecondary institutions across the country.
A team of 20 people, including students, involved in the EDI process at the University, worked diligently for more than three years to co-develop this unique program. Dimensions is one of the leading international programs promoting EDI in higher education. It has the potential to have a global impact through the quality of the literature produced and its spirit of collaboration among institutions to continuously improve the EDI research environment.
With this in mind, the University's Board of Trustees recently adopted the Institutional Policy on Equity, Diversity and Inclusion, which aims to ensure that the University's environment is diverse, equitable, inclusive, and free of discrimination, among other objectives.
Several other actions and initiatives have already been implemented in recent years, such as the unconscious bias training offered to managers, all staff and more recently to the student community. Added to this are the many expert individuals on campus who work on these issues, including the following entities:
Université Laval and its entire EDI network are continuing to implement actions and measures of the EDI action plan of the Dimensions program.
Regarding the Dimensions: equity, diversity and inclusion Canada program
The program is led by the three federal research funding agencies: the Natural Sciences and Engineering Research Council of Canada (NSERC), the Social Sciences and Humanities Research Council of Canada (SSHRC) and the Canadian Institutes of Health Research (CIHR).
The Dimensions program has four stages of recognition. These stages are: 1 - Foundation, 2 - Construction, 3 - Consolidation, 4 - Transformation.
Source:
Public Relations and Protocol Team
Université Laval
418 656-3355
medias@ulaval.ca
Press room YouTube
Download images