23 février 2023
Developing athletes' mental toughness for better performance
Broken equipment, a downpour, and a bad night's sleep are just a few examples of stressors that can jeopardize an athlete's performance during a competition. To thrive in the face of adversity, athletes must build mental toughness. Luckily for them, it can be developed just like physical strength, as suggested by the research of Christiana Bédard-Thom, a PhD graduate in sports psychology.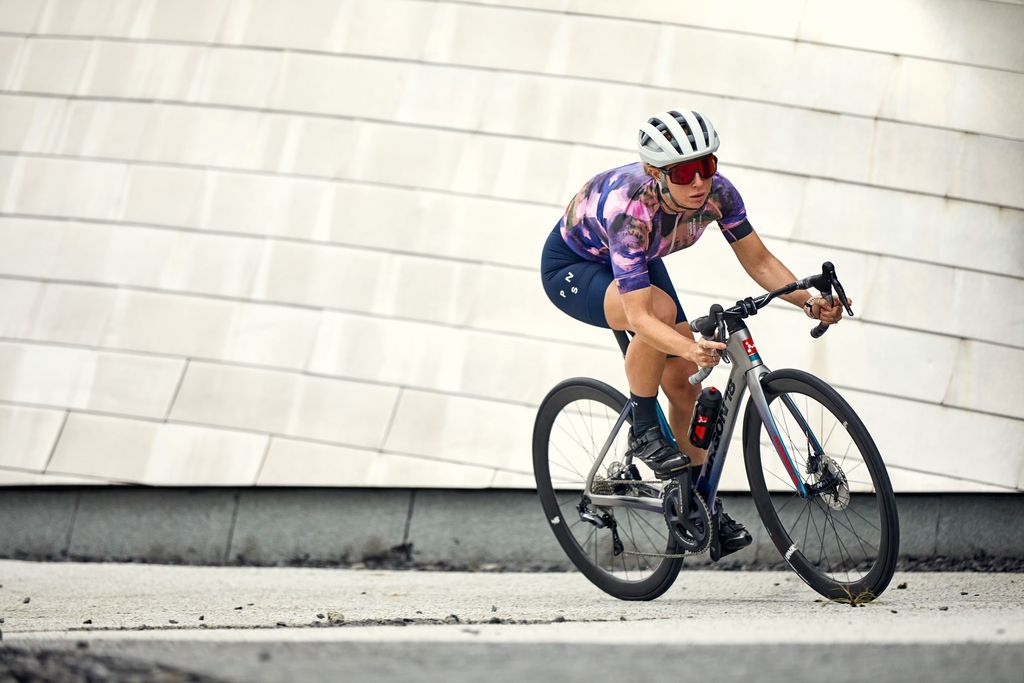 Mental toughness comprises three resources: confidence in your abilities, self-control, and challenging goals.
"Since mental toughness kicks in when athletes encounter a stressor, it's important to achieve and sustain high levels of resources before the stressors occur," says Christiana Bédard-Thom. That is why she suggests incorporating a psychological aspect into training.
"In order to develop athletes' mental toughness, we want them to become more familiar with pressure-filled situations. It's important to gradually introduce athletes to the types of stressors they are likely to experience during sporting events. This will help them to be better prepared to deploy their resources in the face of any challenges that come up when competing. Athletes must not be coddled, and not every single training session should be smooth sailing," explains Christiana Bédard-Thom, now a performance psychology entrepreneur.
She points out that mental toughness can vary, so athletes should avoid stressors before a competition or a sporting event to keep their game on track. To ensure success, it is beneficial for athletes to use strategies like active relaxation techniques, mindfulness tools, and positive self-talk to boost their resources prior to key events.
This novel framework to study mental toughness has revolutionized its field of study. "While working on my PhD, our studies have shown that mental toughness is not a stable characteristic that some people have, and others don't. Rather, it is a process that operates when athletes encounter a stressor that puts their goal achievement at risk. We can improve this process by taking care of our resources. The idea of having to suffer to succeed has been around for a long time. But the 'no pain, no gain' mindset dates back to the age of dinosaurs. You can be strong without being hard on yourself," says Christiana Bédard-Thom.
To test her model, she put 74 cyclists in a stressful setting to assess their mental toughness in the lab, the first experiment of its kind. Cyclists were required to set a challenging goal for a 20-minute endurance test that took place on a bike installed on a training base. One of the two groups of cyclists was asked to play a fatiguing cognitive game that weakened their self-control beforehand. Mid exercise, the screen displaying their data was turned off for two minutes.
"When faced with this stressor, the cyclists with higher resources were found to perform better. We also observed that mental toughness could vary, and resources could influence each other. For example, cyclists who were more tired because of the game tended to feel less confident."
For Christiana Bédard-Thom, mental toughness goes beyond sports and applies to all performance areas involving goals and stressors. "Business managers can improve their mental toughness and that of their staff in the same way as coaches and athletes."
The study was published in the International Journal of Sport and Exercise Psychology.
Source
Public Affairs Team
Université Laval
418 656-3355
medias@ulaval.ca  
Twitter feed
YouTube Press Room
Download images