21 mars 2023
Université Laval hosts the Quebec Indigenous Science Fair
From March 21 to 23, Université Laval is hosting the 2023 Quebec Indigenous Science Fair. Organized in partnership with the Quebec Aboriginal Science and Engineering Association (QASEA), the event will showcase more than 60 young scientists, accompanied by their mentors, from 8 nations and 17 First Nations and Inuit communities.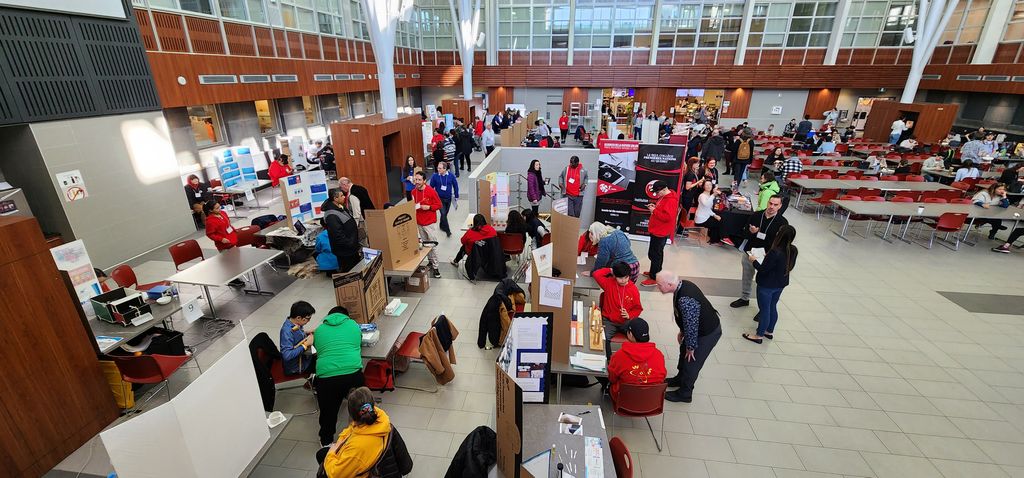 Taking place in the atrium of the Alexandre-Vachon Building, under the theme Science in Action with First Peoples, this science competition is open to students from grade 5 to high school from all First Peoples communities in Quebec. The public is invited to attend the project presentations that will take place on March 22 from 9:00 a.m. to 4:30 p.m., and on March 23 from 9:00 a.m. to noon. 
"The Quebec Indigenous Science Fair is another activity that is part of Université Laval's In Action with First Peoples plan. We continue to maintain and build strong and sustainable partnerships with First Nations and Inuit in a perspective of healing and self-determination, said Université Laval Vice Rector, Academic and Student Affairs, Cathia Bergeron. This science-based activity allows young people to create projects on very real subjects and issues and we are proud to welcome them on campus. »
First Peoples scientists involved
Some 20 judges from various scientific disciplines are participating in this 2023 edition, many of whom are members of First Peoples. This diverse panel of judges will evaluate the various projects submitted. The winners will represent the First Peoples of Quebec at the Canada-Wide Science Fair (CWSF) which will be held from May 14 to 19. They will compete against the top 500 young Canadian scientists from high school and college.
"We want our young people to take their place in the sciences and the Quebec Indigenous Science Fair is a unifying event that motivates them to showcase their skills, knowledge and creativity in the scientific fields," said Marc Lalande, President and Treasurer of QASEA. 
The opening (March 22 at 9:00 a.m.) and closing (March 23 at 5:30 p.m.) ceremonies will be presented live on the First Nations Education Council's YouTube channel.
For information and interview requests :
Mélanie Vincent
Communications Officer
Quebec Aboriginal Science and Engineering Association 
418-580-4442
Melanievincent21@yahoo.ca
Source:
Public Affairs Team
Université Laval
418 656-3355
medias@ulaval.ca
Twitter feed
YouTube Press Room
Download images