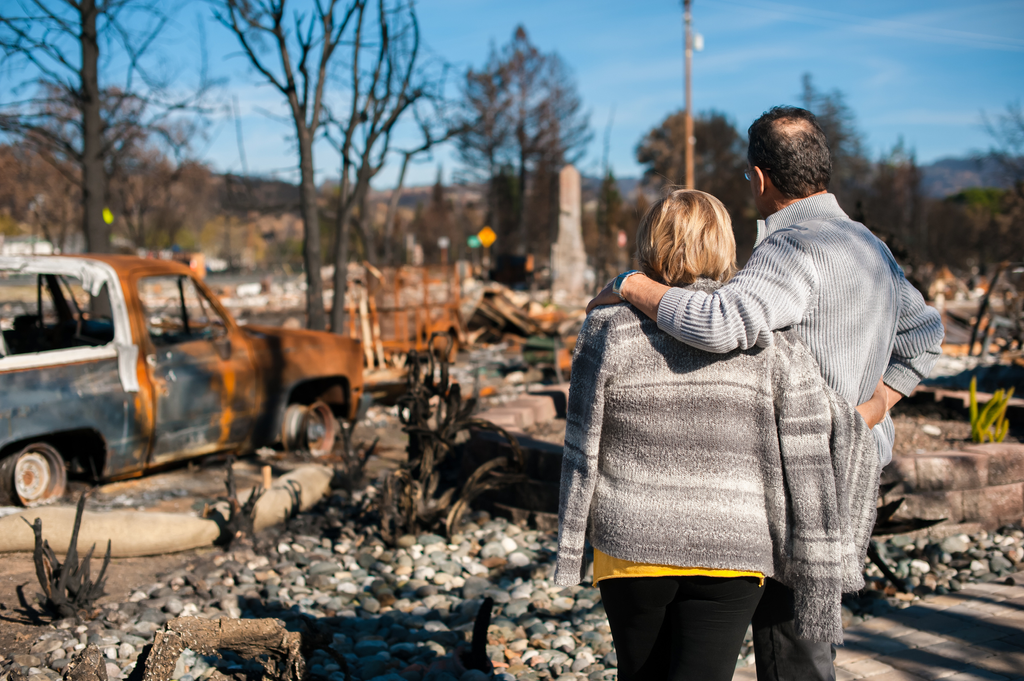 Being forced to leave one's home in an emergency to escape a natural disaster such as a forest fire or severe flooding can cause considerable stress. The loss of familiar landmarks and social support that these events entail creates fertile ground for many psychological problems. Thanks to a Université Laval team, people who have experienced such a trauma could soon benefit from an online intervention to help reduce its psychological after-effects.
The idea for this intervention stems from studies conducted by Geneviève Belleville, of Université Laval's School of Psychology, and her collaborators with some 1,500 people evacuated from Fort McMurray following the May 2016 forest fires. The team had found that, one year after the tragedy, many evacuees were still struggling with various psychological problems: insomnia (29%), post-traumatic stress (15%), depression (15%), generalized anxiety (14%), or alcohol or drug use disorder (8%).
Among the respondents who had at least one probable diagnosis of a psychological problem, only one-third had received psychological help or medication in the year following the evacuation. "Many people say they prefer to deal with it on their own, says Belleville, who is also director of the Centre for Studies and Interventions in Mental Health (CEISM). It's to help these people while respecting their desire for autonomy that we developed RESILIENT."
As the name suggests, this online intervention is designed to promote resilience after a traumatic event. It is based on three recognized cognitive-behavioral protocols: one for post-traumatic stress disorder, one for depression and one for insomnia," says the researcher. Over the course of 12 self-administered sessions, participants become aware of the trauma they have experienced, its after-effects and the proven ways to cope with it.
To assess the effectiveness of RESILIENT, a team led by Professor Belleville recruited 136 Fort McMurray evacuees who showed moderate symptoms of post-traumatic stress, or mild post-traumatic stress with moderate symptoms of depression or insomnia. Half of the participants received the intervention immediately while the other half, who served as a control group, received it later.
The results, published in the journal Behavior Therapy, indicate that RESILIENT produced substantial reductions in symptoms of post-traumatic stress, depression and insomnia. "Improvements were greatest in participants who completed at least half of the intervention," reports Professor Belleville.
Another study conducted by her team showed that people who had benefited from the intervention were more likely to seek emotional support from family and friends afterwards. "These people feel better psychologically and are more able to seek help when they need it," says Geneviève Belleville.
For now, access to RESILIENT is limited to those involved in research projects, but Belleville hopes that the intervention will soon be part of the online tools available to people with mild to moderate symptoms of post-traumatic stress. "It would reduce the time it takes to get psychological help, she says. It would also allow professionals to devote their energies to people with serious after-effects. The public and the health care system would benefit."
Source:
Public Relations Team
Université Laval
418-656-3355
medias@ulaval.ca